WELCOME!
Welcome, a lot of changes are going on here at my site! I am getting tired of the same of html codes I see here everyday so I decided to make a more exciting page full of little interesting things. Please stop back in a few weeks and check it out!



For now please join me in chat and meet some great and exciting people from all over the world, you even get to hear live music played for you by our famous Streamers.

My Favorite Links

WWW.DRFUN.COM


Mel's Little Page


Katie's Little Page


Allison's Little Page


Click here to join us in chat!



If you would like your link added to my page please e-mail me with your info.

Be sure to check out my new GuestBook and please SIGN IN!!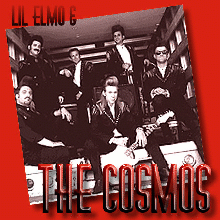 The Classic ICQ Panel
| | | |
| --- | --- | --- |
| Page the Site Owner | EmailExpress the Site Owner | Page an ICQ User |
| Download ICQ | View the ICQ User Lists | View the ICQ Chat Rooms |
Click here to download Real Player Plus G2

Send E-Mail to: