This page will guide you thru real producer setup, along with screen shots.



This image shows the first step, filling in serial number.




This image shows you to check live broadcast and don't use recording wizards.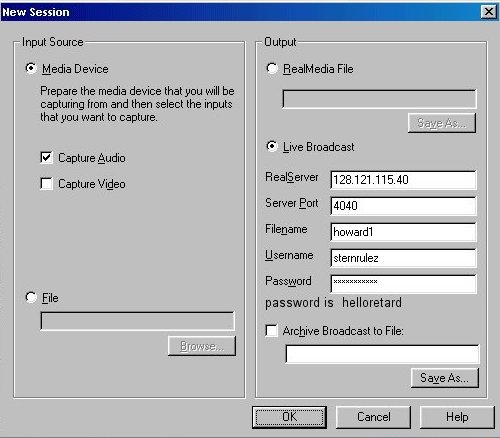 This image shows to plug in media device, capture audio and live broadcast.
This image aslo shows server, port, filename, username, and password plugged in for you.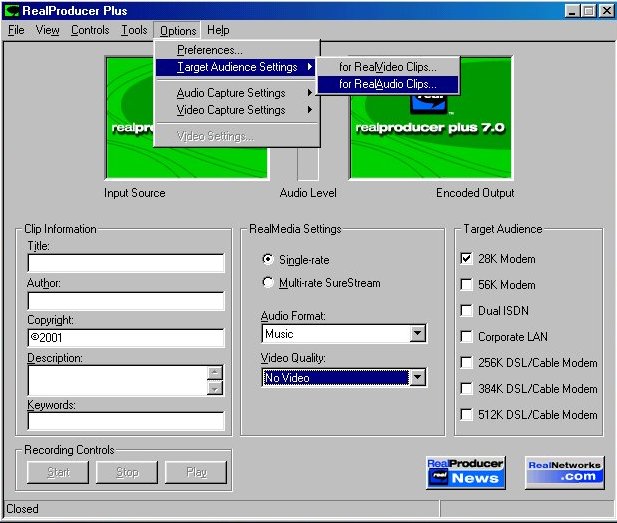 This image shows you how to change the bitrate (kbps) for which you stream.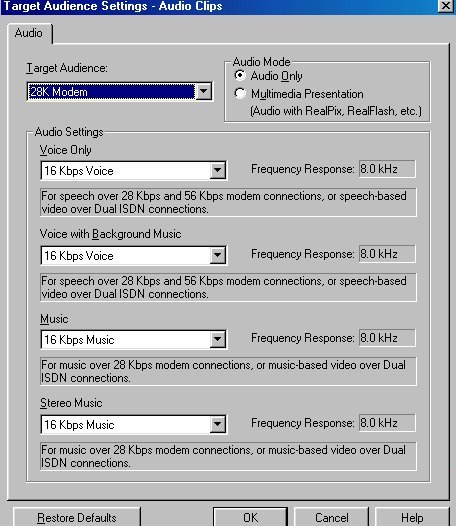 This image shows the actual panel to change the kbps.
For those of us that use cable or DSL, we have it set to 16k,
for those of you that use 56k dialup....you may wanna try 11k to start.



Once you have this plugged in you will be back at the main screen.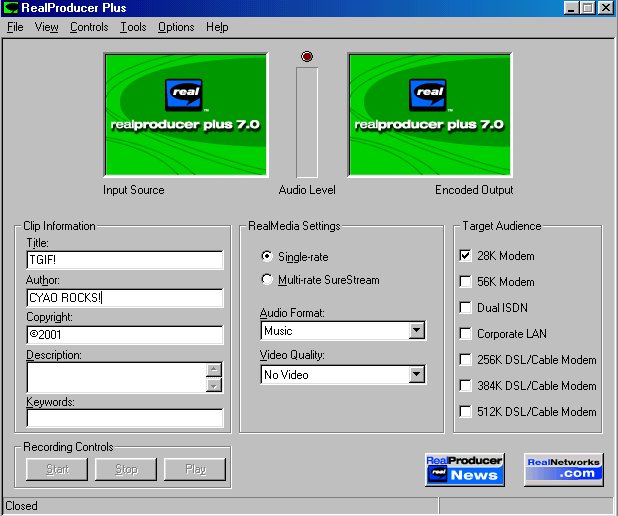 Here you will wanna change to single rate and change audio format to Music.
The target audience should already say 28k audience, if not change it.
You can also plug in your show name in the Title box and your name or CYAO Stream
in the author box. That's it........your done.



HOW TO WORK RECORDING CONTROL FOR STREAM.




Here you see the gold speaker on the task bar. Double click it.





Here you see it open. Goto options and recording to get to the recording panel.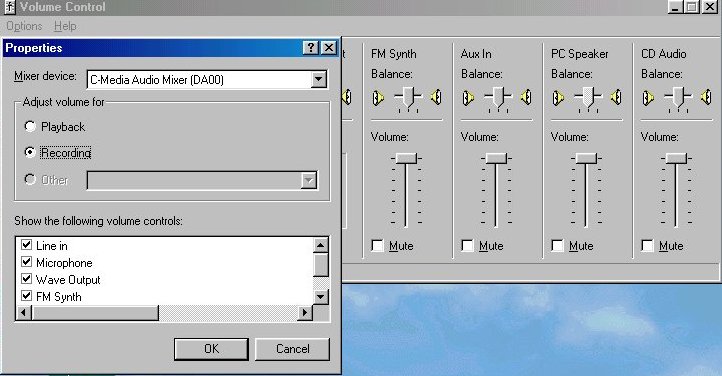 Here your gonna want to check the recording button so you can get to the recording panel.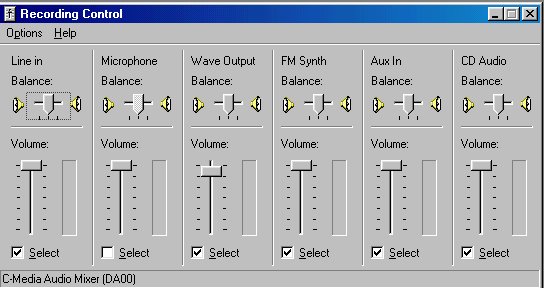 Here you see the recording panel. This is where you will control the
line in if your using an external CD player such as walkman.....wave...for
mp3's,......and CD for your CD ROM. Most of the streamers use mp3's or
external CD players cause CD ROM uses resources and makes you lag.
Most streamers use the program WINAMP to stream our mp3's but you may
use whatever you think works best.